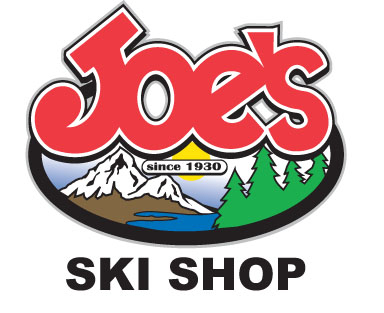 Joe's Sporting Goods
Retail Sales Associate – Alpine/Nordic/Snowboard Department
Part-time
Share your passion for the outdoors while generating sales, providing great customer service and building a loyal customer base.  Experience as a skier or snowboarder is preferred as you are expected to assist customers by providing technical details and offer suggestions on new products.  A good work ethic, confidence, self motivation and a service-oriented attitude are some of the requirements to be a sales associate at Joe's!
Responsibilities:
Interacting with customers, both in person and on the phone.
Providing the utmost customer service, advice, and fitting of Downhill Ski, Snowboard, and Nordic Ski gear
Ability to multi-task with paying close attention to detail
Completing assigned tasks for opening or closing the department.
Merchandising and replenishing stock, cleaning, and refilling supplies as needed.
Communicate customer requests and feedback with the buyer.
Skills:
Passion in Skiing, Snowboarding, Nordic Skiing and the outdoors
Interest in Watersports, Camping, Paddle Sports and Footwear
Background in properly fitting boots/orthotics
Possesses good written, verbal communication skills, and interpersonal skills.
Be a team player and have the ability of meeting assigned targets/goals.
Have good organizational skills and an understanding of basic merchandising.
Requirements:
2 nights/week 2 weekends/month September – March
Possibility of spring/summer employment
Weekend and Holiday availability
Experienced winter enthusiast
Education:
High school, college preferred.  Retirees are encouraged to apply.
Up-to-date knowledge of current snow sports products and fitting techniques
Merchandising and sales background preferred.
Training will be provided