---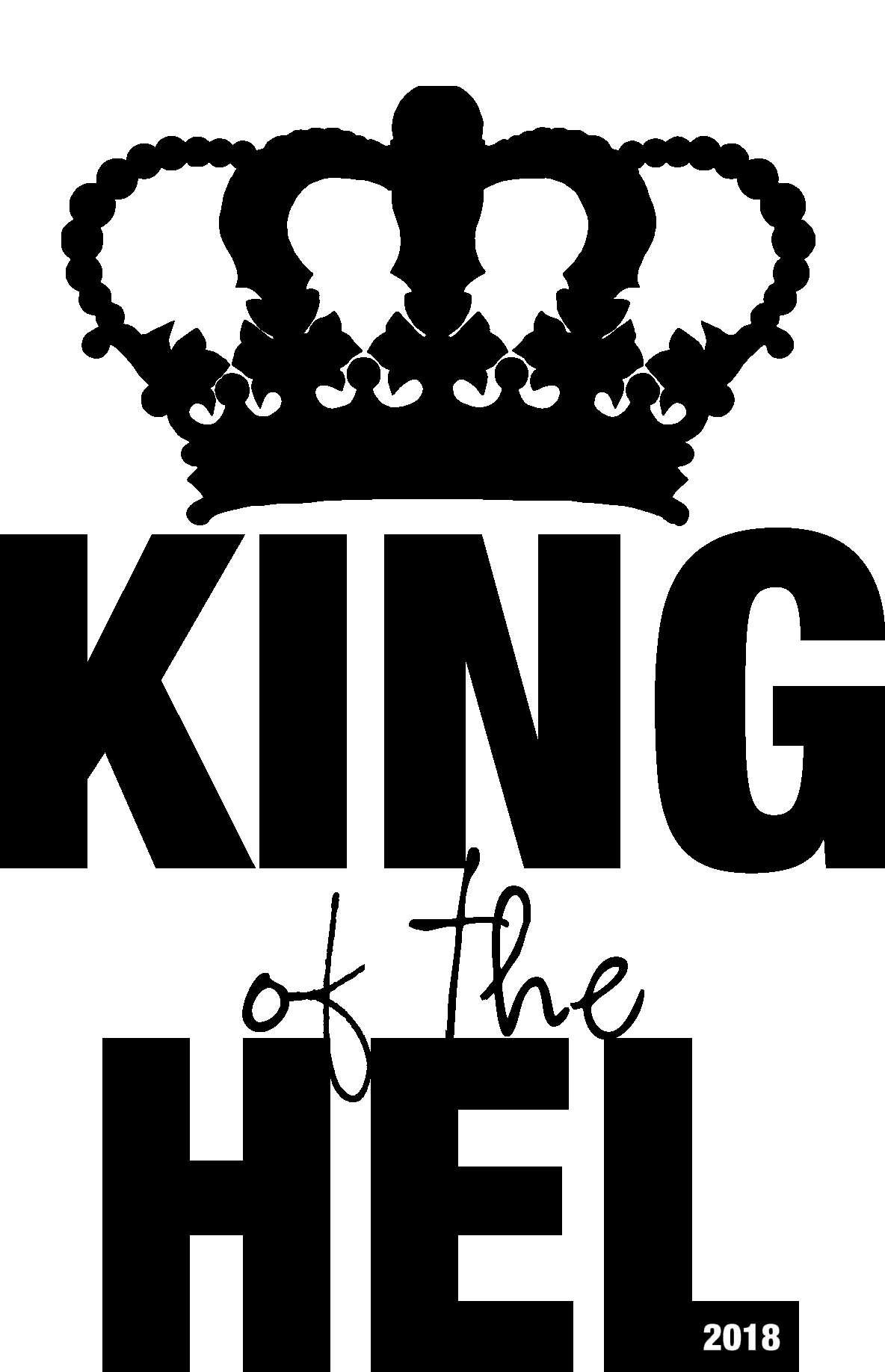 When: Saturday, February 29 –  1:30 pm (Inspection 1 pm)
Where:  Helsinki (Giants Ridge)
What:  Individual Racing
Cost: $20 paid by Feb 26 – $25 at the door
Awards Ceremony:  Saturday – 6 pm – at NEW CHALET next to the Burnt Onion Bar.
LIMITED TO 100 RACERS!

Race Format:
SINGLE COURSE DOWN HELSINKI!
Awards for overall best handicap by gender and by age groups:
Under 18, 18-39, 40-59, 60+.
King of the Hel awards:  Ranked by biggest % improvement of rated handicap.  We will take your average rated handicap for the season and compare your handicap in this race.  Whoever improves % wise on their handicap the most will be the King of the Hel (Men), Queen of the Hel (Women).
A short awards ceremony will be held at the Burnt Onion Chalet at 6 pm to honor Fastest and Age Group winners and crown the King and Queen of the Hel.
REGISTERED SO FAR
Updated:
| Team | Bib | FirstName | LastName | AmtPaid | Balance | Waiver |
| --- | --- | --- | --- | --- | --- | --- |
| King of the Hel | | | | | | |
| | 100 | | | | | |
| | 101 | | | | | |
| | 102 | | | | | |
| | 103 | | | | | |
| | 104 | | | | | |
| | 105 | | | | | |
| | 106 | | | | | |
| | 107 | | | | | |
| | 108 | | | | | |
| | 109 | | | | | |
| | 110 | | | | | |
| | 111 | | | | | |
| | 112 | | | | | |
| | 113 | | | | | |
| | 114 | | | | | |
| | 115 | | | | | |
| | 116 | | | | | |
| | 117 | | | | | |
| | 118 | | | | | |
| | 119 | | | | | |
| | 120 | | | | | |
| | 121 | | | | | |
| | 122 | | | | | |
| | 123 | | | | | |
| | 124 | | | | | |
| | 125 | | | | | |
| | 126 | | | | | |
| | 127 | | | | | |
| | 128 | | | | | |
| | 129 | | | | | |
| | 130 | | | | | |
| | 131 | | | | | |
| | 132 | | | | | |
| | 133 | | | | | |
| | 134 | | | | | |
| | 135 | | | | | |
| | 136 | | | | | |
| | 137 | | | | | |
| | 138 | | | | | |
| | 139 | | | | | |
| | 140 | | | | | |
| | 141 | | | | | |
| | 142 | | | | | |
| | 143 | | | | | |
| | 144 | | | | | |
| | 145 | | | | | |
| | 146 | | | | | |
| | 147 | | | | | |
| | 148 | | | | | |
| | 149 | | | | | |
| | 150 | | | | | |
| | 151 | | | | | |
| | 152 | | | | | |
| | 153 | | | | | |
| | 154 | | | | | |
| | 155 | | | | | |
| | 156 | | | | | |
| | 157 | | | | | |
| | 158 | | | | | |
| | 159 | | | | | |
| | 160 | | | | | |
| | 161 | | | | | |
| | 162 | | | | | |
| | 163 | | | | | |
| | 164 | | | | | |
| | 165 | | | | | |
| | 166 | | | | | |
| | 167 | | | | | |
| | 168 | | | | | |
| | 169 | | | | | |
| | 170 | | | | | |
| | 171 | | | | | |
| | 172 | | | | | |
| | 173 | | | | | |
| | 174 | | | | | |
| | 175 | | | | | |
| | 176 | | | | | |
| | 177 | | | | | |
| | 178 | | | | | |
| | 179 | | | | | |
| | 180 | | | | | |
| | 181 | | | | | |
| | 182 | | | | | |
| | 183 | | | | | |
| | 184 | | | | | |
| | 185 | | | | | |
| | 186 | | | | | |
| | 187 | | | | | |
| | 188 | | | | | |
| | 189 | | | | | |