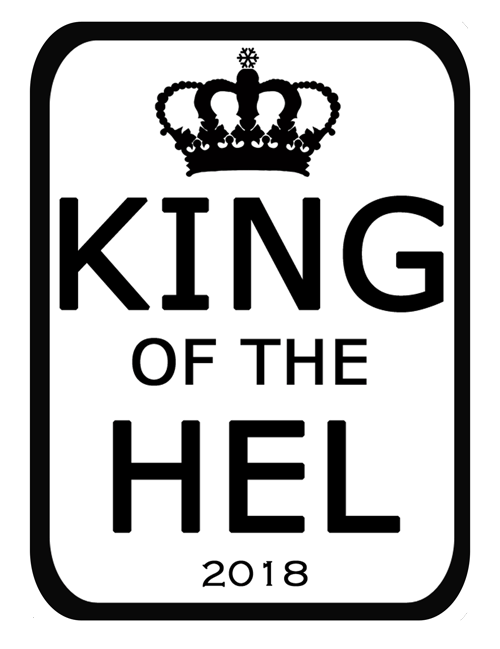 When:  Saturday, March 3 –  1 pm
Where:  Helsinki (Giants Ridge)
What:  Individual Racing
Cost:  $25
Awards Ceremony:  Saturday – 5:30 pm – at NEW CHALET next to the Burnt Onion Bar.
Race Format:
SINGLE COURSE DOWN HELSINKI!
Awards for best handicap by gender and age groups:
Under 18, 18-39, 40-59, 60+.  King of the Hel awards:  Lowest % of your rated handicap.  We will take your average rated handicap for the season and compare your handicap in this race.  Whoever has the lowest % compared to their rated handicap will be the King of the Hel (Men), Queen of the Hel (Women).
NEW for 2018 – A running order will be posted.  You will be given a bib number in the order you sign up.
A short awards ceremony will be held at The Lodge at Giants Ridge on Saturday at 6 pm to honor the age group winners and crowns of the King and Queen of the Hel.
REGISTRATION COMING SOON!
REGISTERED SO FAR
Updated - March 2, 2017
| FirstName | LastName | AmtPaid | Balance | Waiver |
| --- | --- | --- | --- | --- |
| ANDREW | BROECKER | | 20.00 | Yes |
| DAVE | BRUSH | 20 | | Yes |
| MARK | CATER | 20 | | Yes |
| TIM | CLEARY | 20 | | Yes |
| CHRIS | DABROSKI | | 20.00 | Yes |
| ABBEY | EVERSON | 20 | | Yes |
| BARB | EVERSON | staff | | Yes |
| DAVE | EVERSON | staff | | Yes |
| LUKE | EVERSON | staff | | Yes |
| SHANE | GATZ | 20 | | Yes |
| HUGH | GILPATRIC | 20 | | Yes |
| TRISTAN | GILPATRIC | 20 | | Yes |
| GARY | GRIFFIN | | 20.00 | Yes |
| CHRIS | GYDESEN | | 20.00 | Yes |
| HENRY | GYDESEN | | 20.00 | Yes |
| JAKE | HOLZEM | 20 | | Yes |
| RANDY | IMHOLTE | | 20.00 | Yes |
| CRAIG | JENNINGS | 20 | | Yes |
| SOPHIE | JOHNSON | 20 | | Yes |
| GRACE | JONDAL | 20 | | Yes |
| JOHN | KIM | | 20.00 | Yes |
| SCOTT | MALMSTEN | 20 | | Yes |
| GRANT | MAXFIELD | | 20.00 | Yes |
| SIDNEY | MCCUE | trade | | Yes |
| THOR | MORALES | trade | | Yes |
| DEREK | NASH | 20 | | Yes |
| KELSEY | NASH | 20 | | Yes |
| SAM | SKARE | 20 | | Yes |
| SUE | STEFFL | 20 | | Yes |
| JAKE | STRAIT | | 20.00 | Yes |
| SARAH | STRAND-PAUL | 20 | | Yes |
| JOSH | SWANSON | 20 | | Yes |
| ADAM | TALLE | | 20.00 | Yes |
| BEN | WADELL | 20 | | Yes |
| MITCH | WALL | trade | | Yes |
| JEREMY | WESLOH | | 20.00 | Yes |