---
Bob Victor
Bob Victor passed away on June 12, 2020.  Bob was a past Ski Challenge member racing with Sunday Screamers at Buck Hill on Sunday mornings.
---
Ken Stover
Ken Stover died on June 3, 2020 after being struck by a car while crossing Central Ave in Columbia Heights.  Ken was a long time member on "Heading Downhill Fast" team on Buck Hill Monday nights.  He will be greatly missed.
---
Tom Lang
We're sad to report the passing of long time Ski Challenge member Tom Lang.  Tom died Monday, May 4, 2020 in a boating accident on Lake Minnetonka, Hennepin County, MN while fishing with a friend. The two men were thrown from their boat due to rough waters.
Tom raced many years at Buck Hill with "Heading Downhill" on Mondays and "Grand Finale" on Wednesday afternoons.  Tom worked on the Buck Hill Sunday AM Race Crew and also helped out with various race groups and was on the Ski Patrol at Buck Hill.
---
Larry Wogensen
We remember long time Ski Challenge member Larry Wogensen who passed away April 28, 2020. Larry last participated at Wild Mountain on "Samurai Squad" on Wednesdays and "Cruzin Thru" on the Sunday Day league.  Richard, his brother, races at Wild Mountain and works for Ski Challenge.  His sister, Kim Riesgraf, races at Wild Mountain.
---
Jack Parcheta
It is with great sadness that we remember the passing of Jack Parcheta (78) of Stillwater MN, on April 7, 2019. Jack was vacationing in Steamboat Springs, CO when he suffered a massive stroke.  Jack was a long time Ski Challenge racer at Wild Mountain.
---
Woody Jewett
It saddens us to report the passing of Wood y Jewett.  Woody raced with the "Piste Off" team on Wednesday afternoons at Buck Hill.  Woody passed away on March 25, 2019.  He was doing what he loved, skiing.  Woody passed away while riding a chairlift at Sun Valley in Idaho.
https://www.mtexpress.com/obituaries/frank-g-woody-jewett-iii/article_5c3aa35a-5189-11e9-852d-dbbe97e8dc3e.html
http://www.startribune.com/obituaries/detail/0000303748/?fullname=frank-greenwood-woody-jewett,-iii
---
Phill Dalager
December 22, 2018
Please keep Phill in your thoughts and prayers!  Phill races with the Ragged Edges – Buck Hill Sunday AM.
Update:  March 2019 – Phill is doing great.  He has recovered from his heart attack and will hopefully be back next season to race with us!
https://www.caringbridge.org/visit/philldalager/journal
---
Brian Bebler
We are so sad to report the passing of our good friend and Ski Challenge racer Brian Bebler on Thursday, October 4, 2018.    Brian has participated for many years on "The Chinese Downhill" team on Wednesday nights at Buck Hill.  Brian also designed many of our T-shirts as well as our newest Ski Challenge Logo.  His creativity, kindness and friendship will be greatly missed.  Please follow this link for more information:
Brian Bebler Obituary
---
Willi Zogg
It saddens us to report the passing of Will Zogg, long time Ski Challenge racer.  Willi passed away on July 27, 2017.
Memorial service 8 p.m. Wednesday, Aug. 2 with visitation 1 hour prior at Spirit of Hope United Methodist Church, 7600 Harold Ave., Golden Valley. Memorials to family for the purchase of a bench in Westwood Hill Nature Preserve. WasburnMcReavy.com Edina Chapel 952-920-3996
---
Bill Cavanagh
March 2, 2016 –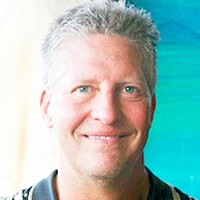 We are sadden by the passing of our friend and teammate, Bill Cavanah this past weekend.  Bill participated with The Karma Terrain on Wednesday afternoons at Buck Hill.   Funeral 2 PM Friday at the Church of St. Olaf, 215 S. 8th St., Mpls. Visitation Thursday 5-8 PM with Sharing of Memories 7-7:30 PM at Gearty-Delmore Plymouth Chapel, 15800 37th Ave N. @ Vicksburg Lane and Friday at St. Olaf one hour before service.
Donations preferred to the Cavanagh Children's Donation Account. Gearty-Delmore 763-553-1411 gearty-delmore.com
---
John Miller
Longtime ski racer, John "Jack" Miller, age 81, of the team The Grand Finale, passed away December 26, 2015 surrounded by his family. He was very active in his community as a member of Rotary and Kiwanis. He was also an avid outdoors-man enjoying duck hunting and fishing and loved to share his passion with family and friends. John had a lifelong passion for downhill skiing and joined The Ski Challenge in his early 70's, eventually winning a national gold medal for NASTAR ski racing in Winter Park, Colorado. 
A celebration of his life will be held on Sunday, January 24th, 2016 at Bayview Event Center on Lake Minnetonka, 687 Excelsior Blvd, Excelsior, MN 55331. Visitation will start at 11:30. Service will be held from 1:00-2:00 followed by a luncheon.

---
Roy Hagen
One of our beloved racers, Roy Hagen, passed away on January 3, 2016 around 5:00pm with his family all around him.
Visitation and Funeral Service will be on Thursday, January 7, 2016 at Gethsemane Lutheran Church, 715 Minnetonka Mills Rd, Hopkins, MN 55343.
Visitation will begin at 9:30 am, the Service at 11:00 am with lunch afterwards. Burial is at Fort Snelling at 1:45.
Roy was a long time Wild Mountain Ski Challenge Racer.
---
Thomas Mark Casey
Casey, Thomas Mark Age 60, of Chaska. Passed away peacefully on October 19th surrounded by family and friends after a courageous battle with Multiple System Atrophy (MSA). Tom was a graduate of DeLaSalle H.S. and a member of the University of Minnesota Diving Team. He is preceded in death by his father (Robert "Bob" Casey) and mother (Rosemary). He is survived by his spouse, Diane Casey; children, Mitchel, Griffin, and Taylor; brothers, Joseph (Kerri) and Michael; sisters-in-law, Molly Frawley and Sherise Wright (Jeff), Dawn Marie Johnson (Phil); nieces, nephews and many friends and family. Tom had a great number of friends from his work and hobbies including skiing, biking, and motorcycling. He had a great sense of humor and lived life to the fullest. He was incredibly proud of his children and felt very blessed to have such wonderful friends and family. He will be greatly missed by all who had the privilege of knowing him. Visitation at the church at 11am. Funeral Mass 1pm Thursday, Oct. 22; St. Victoria Parish (8228 Victoria Dr, Victoria, MN). No flowers please.