FALL SESSION INFORMATION:
A new Fall training session starts on Tuesday, September 5.
Every Tuesday and Thursday night for 10 weeks. (You can do one or two nights per week)
7-8:30 pm
All abilities welcome.  From beginners who have never worked out before to the experienced athlete.  Trainer Jeff can tailor a workout for any level of fitness.
Cost:  $350 for 2 Sessions per week / $200 for 1 Session per week
You can join any time!  Contact Jeff at Primal Power for pricing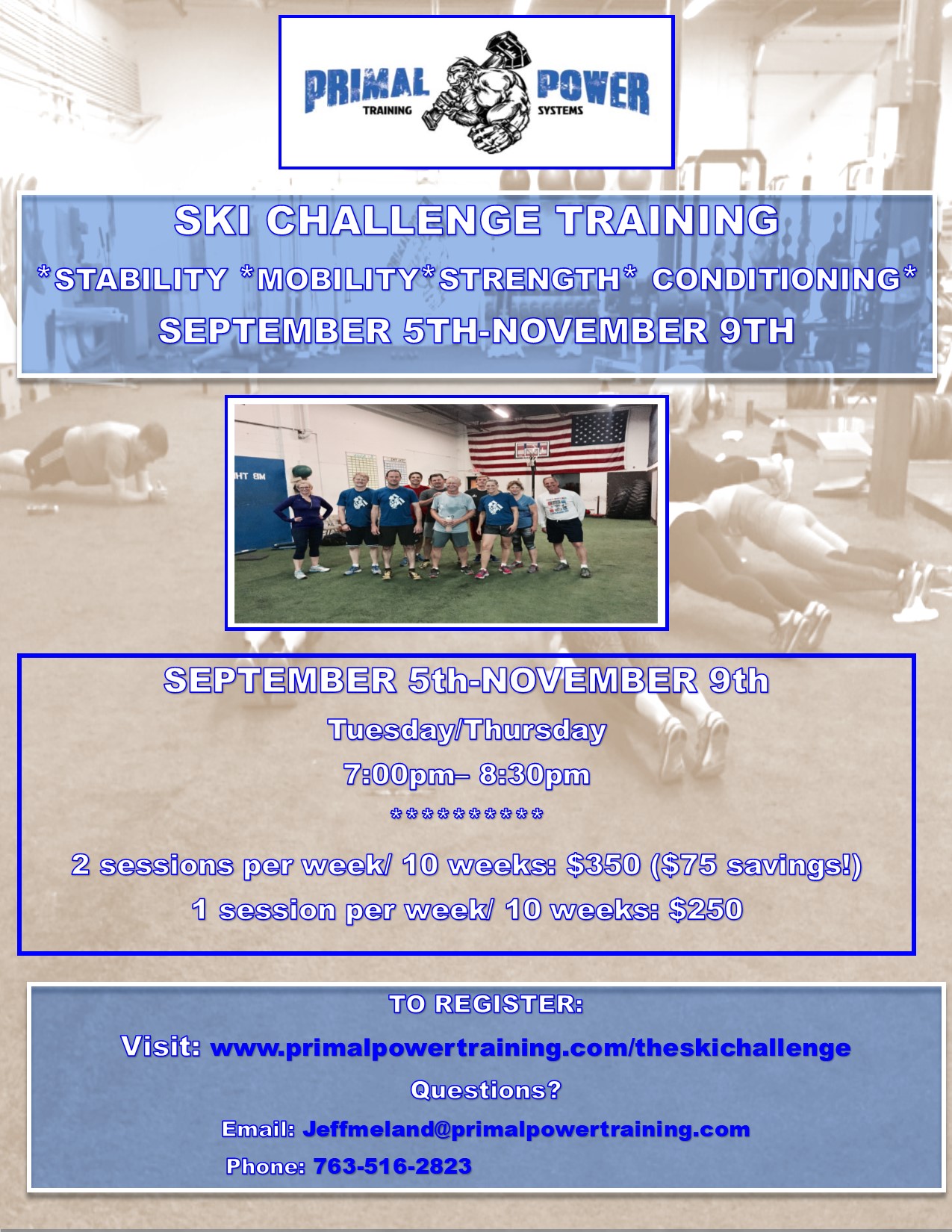 WHAT IS PRIMAL POWER TRAINING?
Primal Power Training Systems is a premier Sports Performance Facility located in Burnsville, MN. Primal Power is steadfast in their commitment to provide athletes of all ages and abilities with training solutions that will maximize their athletic performance. The coaches are experts in sports performance and take a technical and bio-mechanical approach to movement.  This approach creates efficient, powerful, and durable athletes who are capable of achieving their full athletic potential.  If you are looking to increase your athletic abilities and accomplish your goals, this is the facility for you!