---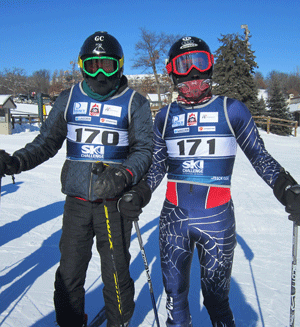 If you would like to try out Ski Challenge before signing up for a race series, you can participate as a guest racer. Guests are invited to race at any Ski Challenge race. If you are new to Ski Challenge, you can try it for free the first time. CLICK HERE to download a free Guest Pass. If you are a currently signed up for a race series and you bring someone new to guest race, you and your guest can guest race for free!* Just download two passes at the above link. **
If you want to guest race again, the fee is $15. You are only allowed to guest race once per race series during the year. We do not allow guest racers at Individual Championships or State Championships. You must check in 1/2 hour prior to the start of the race in order to guest race.For more information on Guest racing go here: GUEST RACING
*You may also bring a guest to try racing for free to a current race you are participating in. But, only your new guest will race for free. You will not get any discount on your race. If you bring a new guest to a race you are not currently signed up to participate in, you both can guest race for no charge.
---
BUCK HILL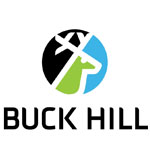 A complimentary* practice and gate time with coaching is offered Saturdays at Buck Hill for three weeks (January 7, 14, 21) This clinic is for any racers in any of our all age racing series or any other Ski Challenge Racer who is newer to racing. The course will be open from 12 pm – 1 pm. This clinic is designed for beginner racers. You will need to pick up a voucher at your weekly race. Or, you can pick a voucher up in the Whittier Room at Buck Hill on Saturday morning prior to the clinic.  A Ski Challenge Waiver must be signed prior to participating. Lift ticket must be purchased. A voucher must be presented at the time of the clinic.
This clinic is designed for skiers who can ride the chairlift on their own and who can handle skiing on Expressway and/or Wild- There will be no staffing available to assist young children on an individual basis. 

---
** Lift tickets must be purchased.