EVENTS HOME | Leagues | League Schedule | Saturday Open Races at Buck Hill  |  Clinics Practices | Try-It for FREE | Guest Racing | Championships | Race Camp at Jackson Hole
---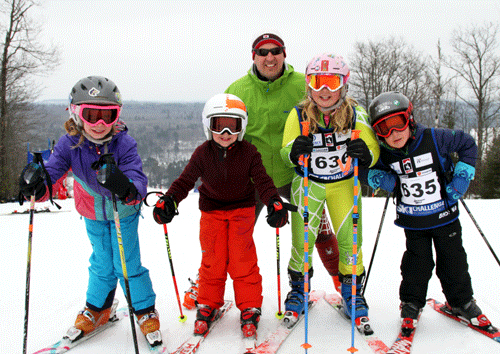 If you would like to try out Ski Challenge before signing up for a race series, you can participate as a guest racer.
Guests are invited to race at any Ski Challenge race. If you are new to Ski Challenge, you can try it for free the first time.  PLEASE NOTE, FREE TRY ITS ARE FOR GUESTS WHO HAVE NEVER RACED BEFORE.  If you have guest raced before or have been part of a Ski Challenge League, or are a seasoned racer,you need to sign up as a guest and pay $15.  (No Try-its for the Open NASTAR nights)

If you are currently signed up for a race series and you bring someone new to guest race, you and your guest can guest race for free!* Just fill out the Try-it form and specify you are bringing a new friend.
Find the Try-It Registration form here:  TRY-IT
** Lift tickets must be purchased.