Abbey Everson
BHSUNP, BHMON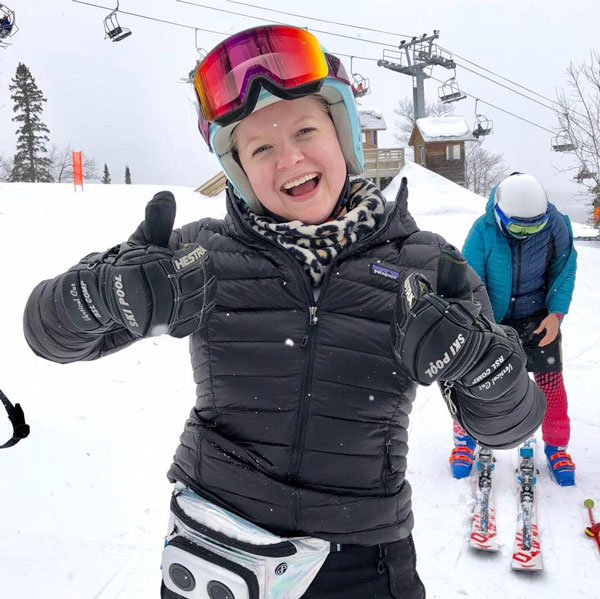 Ski Challenge has been a huge part of my life for as long as I can remember – my parents bought the league when I was a year old.  In fact, saying it's just a part of my life is probably an understatement. I skied in my first Ski Challenge race when I was five and have so many memories skiing with my friends and family on Friday nights and Saturday mornings throughout my younger years.
I raced for Prior Lake High School from 7th through 12th grade and watched the team grow from about 7 of us to close to 50 by the time I graduated. I then went on to race at St. Olaf college which introduced me to the more "rigorous" world of ski racing. I've gained a number of lifelong friends from that team and am lucky enough to ski with them on Wednesday nights at Ski Challenge along with my other three teams on Sunday nights, Monday nights, and Tuesday nights.
I feel so grateful to be a part of this incredible ski racing community we have in Minnesota and I am truly the happiest when I'm out on the hill with all of you. So, thank you! And I'll see you out there!
---
Derek Hennekens
BHSUNA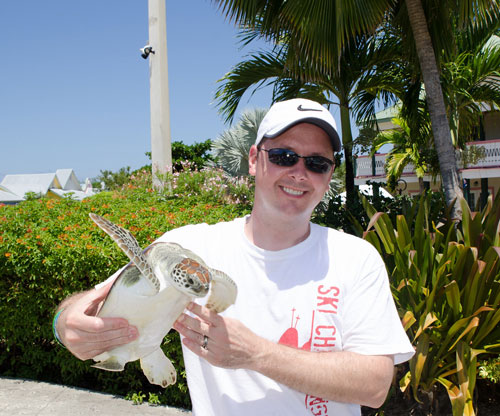 I have worked for Ski Challenge for about six years mainly for the Buck Hill Sunday AM league. I waited three to four years to get on board and I'm never quitting!
I have raced in Ski Challenge for about 17 years.  I maybe skied 20 times in my life before that (zero formal training, which explains my form).
Besides skiing, I enjoy traveling, scuba diving, and photography.
I have been married to Gina for 10 years and have been together 20+ years. I have two boys, Matai (9) and Kian (6). Dog; Zealand (11)
I was born in Wisconsin, and have been in Minnesota since 1983. I have five sisters and no brothers. I grew up on a hog farm and have been in IT for almost 24 years.
---
Linda and Joel Klein
BHWEDD, BHTHUR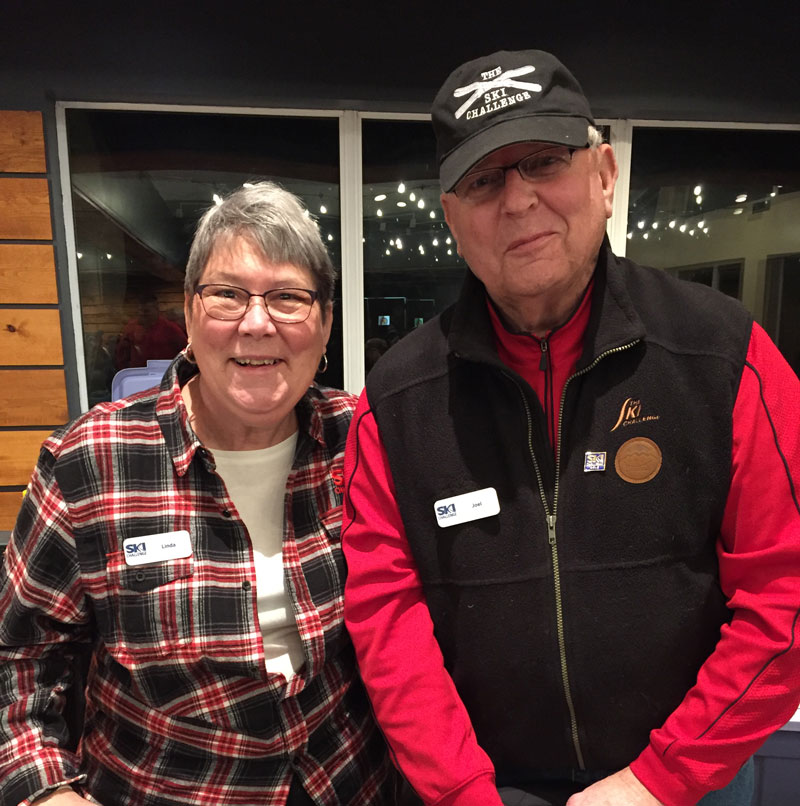 Joel – I grew up on a farm in Southern Michigan and first skied at Boyne Mountain where I was working as a lift operator and snow maker.  I used to load Jon Kircher (the owner of Big Sky) on the lift!  I have skied with The Ski Challenge since 1986 and been on staff since 1987.
In the Summer I volunteer at the Historic Holz Farm in Eagan and am actively involved in the International Harvester Tractor Collectors Club.
Linda – I grew up in Southern Michigan and first skied in 1969 at Timber Ridge near Kalamazoo.  It did not go well as I slid backwards into a small tree and couldn't free myself.  I didn't try again until the mid-80s when we moved to Minnesota.  In 1988 I was hanging out at a Ski Challenge State Championship because I couldn't ski.  Patricia put me to work and I have been on staff ever since!  Joel and I helped start leagues at Wild Mountain, Welch, Powder Ridge and Hyland.  I finally skied enough to race at Powder Ridge.
In my spare time I do watercolor painting, volunteer for the City of Eagan and go to tractor shows with Joel.
---
Mitch Wall
BHTUES, BHWEDP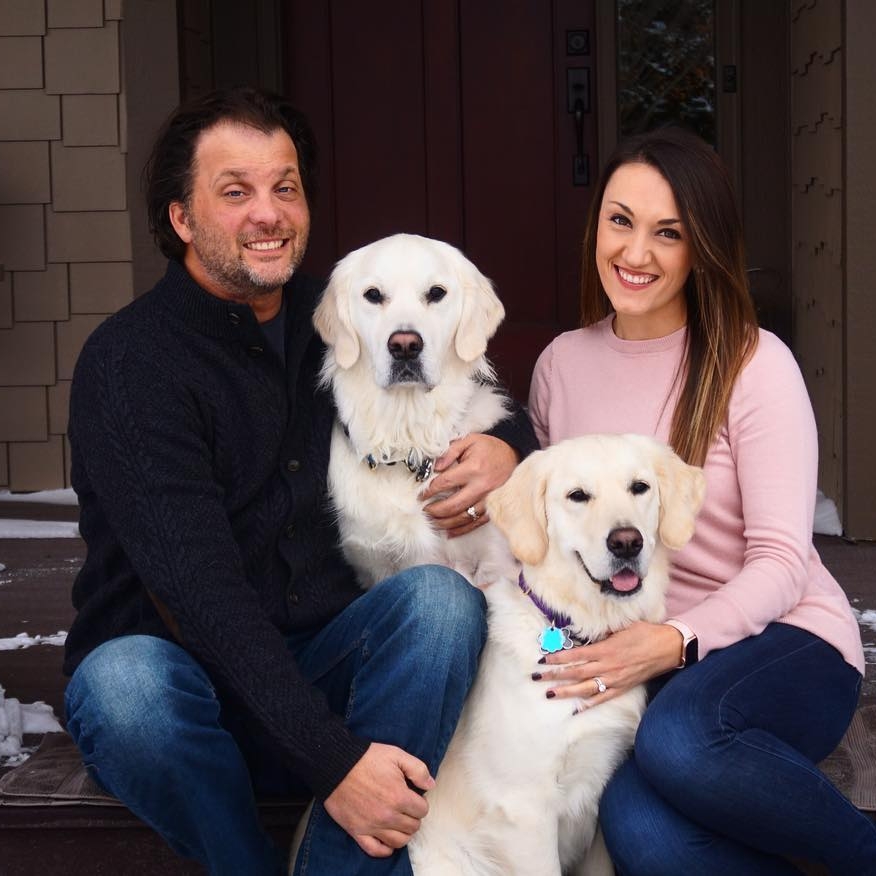 I'm Mitch- Regular Emcee Tuesday and Wednesday nights at Buck Hill and Ski Challenge Championships at Giants Ridge.  I have been racing Ski Challenge for 17 seasons.  I currently race with the Parabolic Furs, Locked and Loaded, Naski Boys and Dirt Bags.  I'm one of our longtime pool of pacesetters which helps with night over night consistency.  When not working for the Ski Challenge I split my time as a Course Assistant Monday nights at Buck Hill (8 years) and Running the NASTAR program (8 years)  as course designer and pacesetter.
I am blessed with an extremely patient wife, Samantha, who also helps with registration during regular season and our Giants Ridge race.
When I'm not at the hill, I'm moonlighting as a software executive for Ascentis- a human capital management company based in Eden Prairie.  I am blessed with great friends that share the same passion for ski racing, a wife who is learning to love the 10 weeks of winter madness and two furry Goldens that are ready for spring.
---
Randal Zoeller
BHSUNA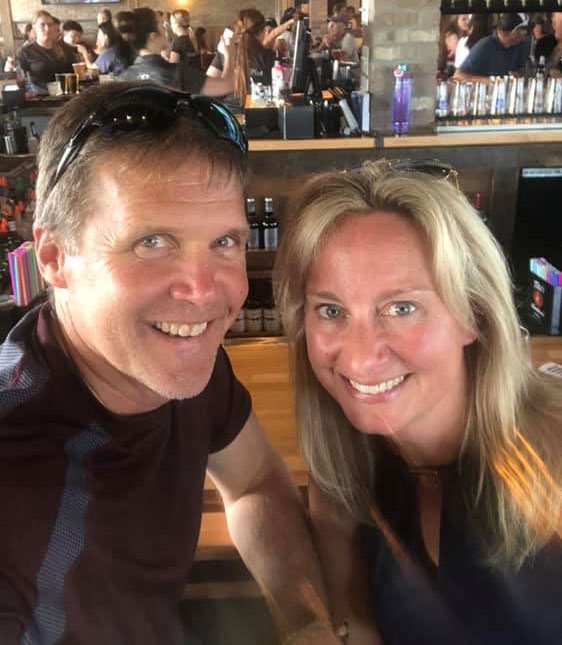 I grew up in the Texas Hill Country and didn't start skiing until I was 17, and then only one trip out west a year.  I didn't get serious about skiing until about 10 years later after I moved to Minnesota and started to race in Ski Challenge around 1995.   I went to the first five race camps that were offered to try to get better.  About 15 years ago I started working Sunday mornings for Ski Challenge and have been announcing for the past 10+ years.  My wife Pam raced with me for the first 15 years, and both of my kids were active in Ski Challenge and high school racing until they graduated and moved away.