Cathy Bennett
WMSUND, WMFRI
I grew up in the Adirondacks – Lake Placid NY.  I started skiing at age six and have raced since 2006.  Our entire family enjoys ski racing.  Besides skiing, I enjoy hiking, kayaking and pretty much anything outside!
---
Tim Cunningham
WMWED
Tim works Wednesdays at Wild Mountain.
---
Robin Nelson-Groves
WMSUNA, WMSUND
I have been skiing since she I was five. I started racing at the age of 12 and have been part of the race league since 1986, joining the Ski Challenge at Wild in 2002. In 2014 I traded in my race skis for skinny skis, due to a ski accident.  I started working for the Ski Challenge Sunday's at Wild in 2017, my husband Dave races on the Tuckin' Fools and the Shotskis.  My other hobbies include, swimming, sailing, fishing, traveling and sudoku.
---
Michele Monroe
WMSUNP, WMWED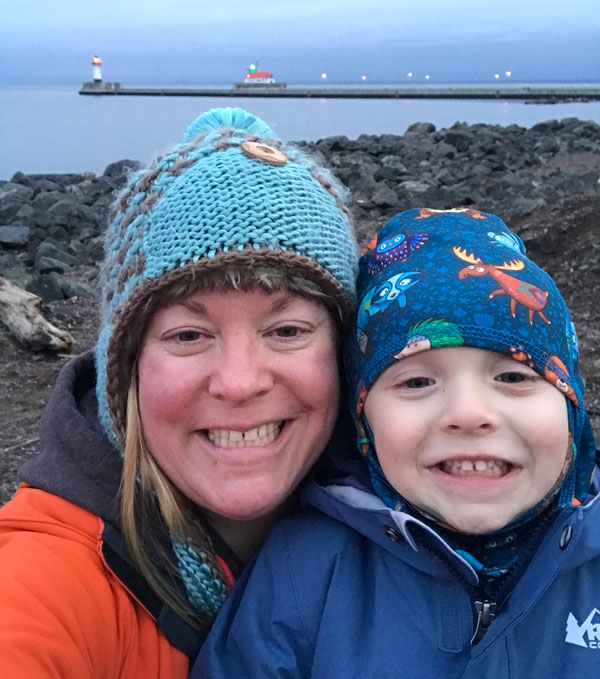 I grew up in Anoka (Andover) Minnesota with my older brother, mom and dad.   I started skiing at four years old (I made my parents take me with them on their trips) and started racing at 10 years old.  I skied for the Junior Race Program (now D-Team) and USSA at Wild Mt as well as Anoka Senior High. I joined a Ski Challenge Team in 1998, because my dad made me.
I have worked for Ski Challenge for seven seasons, sort of joined as a fluke when registering for my Sunday League and Barb said she needed help on Wednesday Nights for staff @ Wild Mt…I volunteered at that point, and have worked almost all of the leagues that are currently there. I've also coached for several MN High Schools (skiing and soccer) and of course at Wild Mt for 20+ years.
Besides skiing I enjoy traveling, hiking, camping, running, biking, photography and of course BAKING CUPCAKES!  My family consists of – Jon and Wesley (the side kick) (4)
And we cannot forget our Girl Vail Aussie Mix (11)
---
Heather Tomas
WMSUNA, WMSUND
I started ski racing after college and started working for Ski Challenge in 2002 for the Sunday Wild Mountain AM & Day leagues. (I work for Gene's league fees ).  I also work with Barb on the digital photo frames every year for your team photos.
I have raced at both Buck Hill and Wild Mountain.  I also volunteer for the Courage Kenny Ski and Snowboard program.
I am married to Gene Tomas and have been to the 2002 and the 2010 Winter Olympics.  Gene and I have traveled to over 23 countries so far, and counting!  I like skiing, biking and running, photography and photo restoration.
---
Maggie Tomas
WMSUNP
I grew up in Los Angeles, CA-land of sun and beach!  Therefore, I didn't start skiing until my mid-twenties and even then, it was only sporadically (on vacation in the CA mountains.) It wasn't until I moved to MN 10 years ago and my young daughters expressed a strong interest in skiing that I started skiing more regularly. I've only been racing for the past two years with Ski Challenge, and while I am still a super beginner at it, I loves it-particularly because of the friendly, engaging community.  Outside of skiing I love yoga, reading, writing, cooking, and hanging out with her family
---
Richard Wogensen
WMFRI
My skiing days began in the chalet at Snowcrest.  While my older siblings, cousins and parents learned how to ski; I enjoyed racing my cars along the window ledge. By the time I was 6, I was outside the chalet and skiing on the hills. I began ski racing in elementary school and raced USSA all through high school.  My wife told me it was time to go professional, and work for The Ski Challenge, when I wanted to add on yet another league, three years ago.
My wife, Pam, and I live in Hugo, with our four adult kids; including two sons and twin daughters. All of the kids ski, but one prefers to snowboard. I feel lucky that my wife and one son also ski race with me.
In the off-season I enjoy hiking, biking, hunting and fishing. I've been active in the Boy Scouts over the years, and I am a Mason and a Shriner.