EVENTS HOME | Leagues | League Schedule | NASTAR Open Races  |  Clinics Practices
Try-It for FREE | Guest Racing | Championships
---
Ski Challenge NASTAR Races at Buck Hill – Unlimited Runs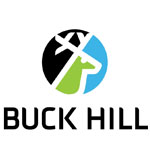 REGISTER HERE FOR NASTAR 2022-23
---
Scroll down to see who is coming.
---
RACE RESULTS
---
Saturdays in 2023
 January 28, February 4, 18
5:30-6:30 pm – Check in and pick up bib number at table in The Hutch
6:30 – Inspection
7-8:30 pm – NASTAR Timed Race
Two GS courses will be set.
$20 (does not include lift ticket)
Scores will be posted on NASTAR website immediately following races
When you are done racing, you can place your bib in the bin at the bottom of the race run.
Updated: January 28, 2023
| Team | FirstName | LastName |
| --- | --- | --- |
| 1/28 NASTAR | | |
| | CHRIS | DABROSKI |
| | ABBEY | EVERSON |
| | BARB | EVERSON |
| | DAVE | EVERSON |
| | LUKE | EVERSON |
| | PAUL | JANSEN |
| | MING | MA |
| | THOR | MORALES |
| | BRUCE | RIVERS |
| | BRAD | RONHOVDE |
| | BOB | RUDE |
| | BRANDON | SCHIPPER |
---
Open NASTAR at Wild Mountain

Fridays December 2 – March 3
6 – 8 pm
Season pass is $74 (does not include lift ticket)
Unlimited runs will be $16 a session (does not include lift ticket)
Contact Wild Mountain for more information – www.wildmountain.com