EVENTS HOME | Leagues | League Schedule | NASTAR Open Races
Clinics Practices | Try-It for FREE | Guest Racing | Championships
---
New for 2021 – NASTAR Races – Unlimited Runs
REGISTER
---
Saturday, January 30 Schedule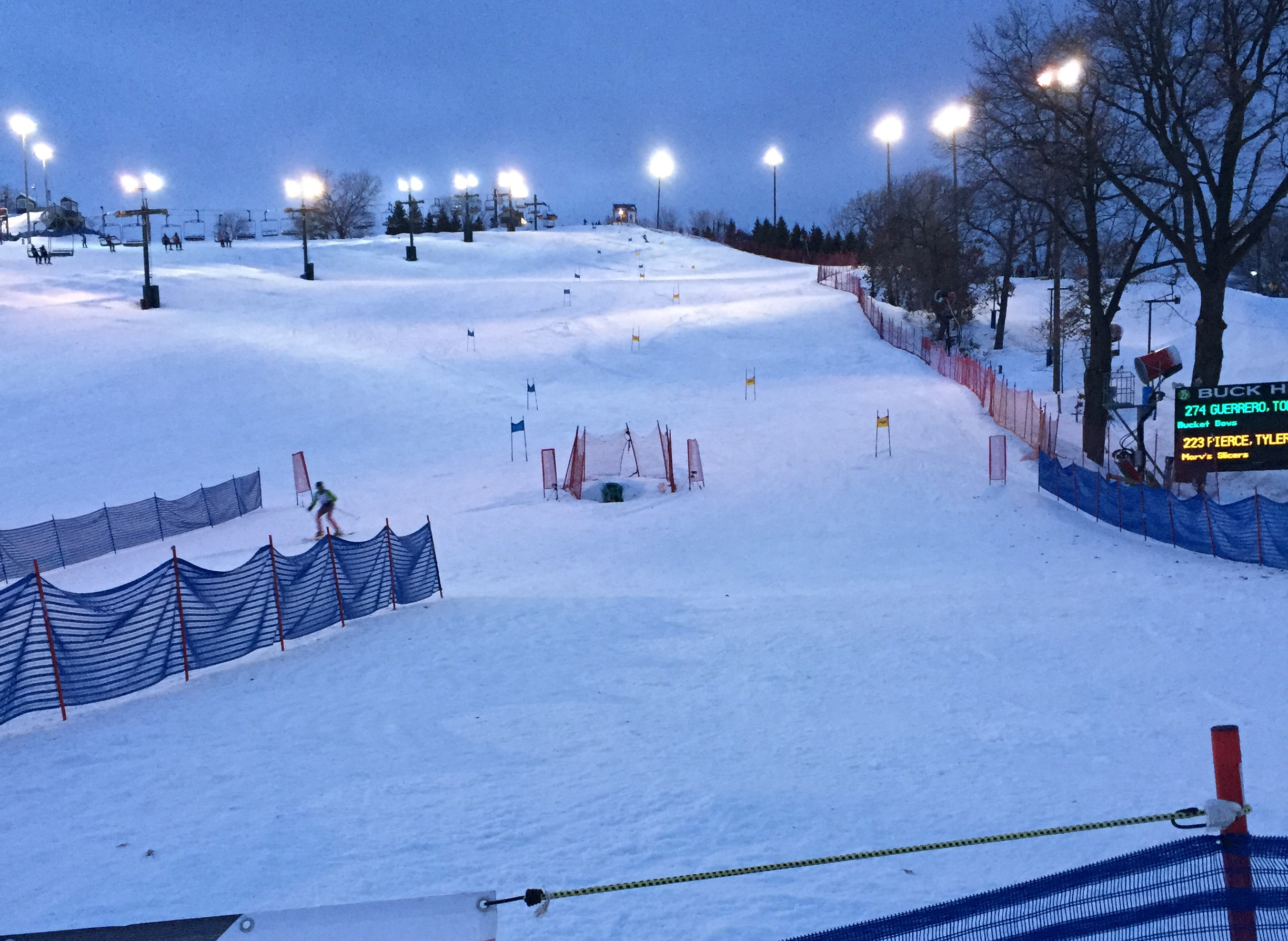 5:30 – 6:30 pm – Check in and pick up bib number at table in Slope Side Room below Bar/Restaurant
6:30 pm – Inspection
7 – 8:30 pm – NASTAR Timed Race
Two GS courses will be set.
When you are done racing, you will place your bib in the bin at the bottom of the race run.  They will be washed prior to the next use.
Please stay 6′ apart on ramp and at bottom.   Do not crowd around the bottom of ramp.  Do not line up more than 6′ apart on ramp.


---
Saturdays:
Courses will be open from 7-8 pm (inspection at 6:30 pm) This is a different time than the first event.
JJanuary 30 – NEW DATE
February 6 – REGISTERED
February 20
Wednesday Afternoon
Courses will be open from 12:30 – 2 pm (inspection at 12 pm)
Ski Challenge will be holding open NASTAR timed practice gates on four Saturdays in January and February and one Wednesday afternoon in February at Buck Hill.  You DO NOT need to be a current Ski Challenge member.  Everyone is welcome to come out!
These will be an open format.  You can take as many runs as you want in the the time the courses are open.  You need to remain 6′ apart.
Pick up the bib 1/2 hour prior to inspection time.
Times will be submitted to NASTAR
Cost:  $20 per person
LIFT TICKETS – Please note that If you do not have a season pass, you will need to order your lift tickets online.  Please do this ahead of time.  The Ski Areas have a cap on how many day tickets they can sell each day.  If you wait until the last minute and the tickets have sold out, you will not be able to participate.  Again, season pass holders are still allowed to get tickets even if online day tickets are not available.